Whether it is indoor or outdoor, railings are common in most houses. They serve the purpose of supporting individuals when using the stairs. However, the railings installed outside have to face harsh external conditions than the inside glass railings. They are available in different materials like granite, steel, wood, stone, iron, metal, aluminum, vinyl, glass, etc. Every material offers unique advantages to the homeowners.
Nowadays, glass railing is becoming a popular choice because of its elegance. Glass railings are clean and crisp. They thus offer an excellent option to all those who want railings for safety and don't even want to compromise with the beautiful view. Glass railings are highly beneficial. They can provide a modern and sleek look when installed.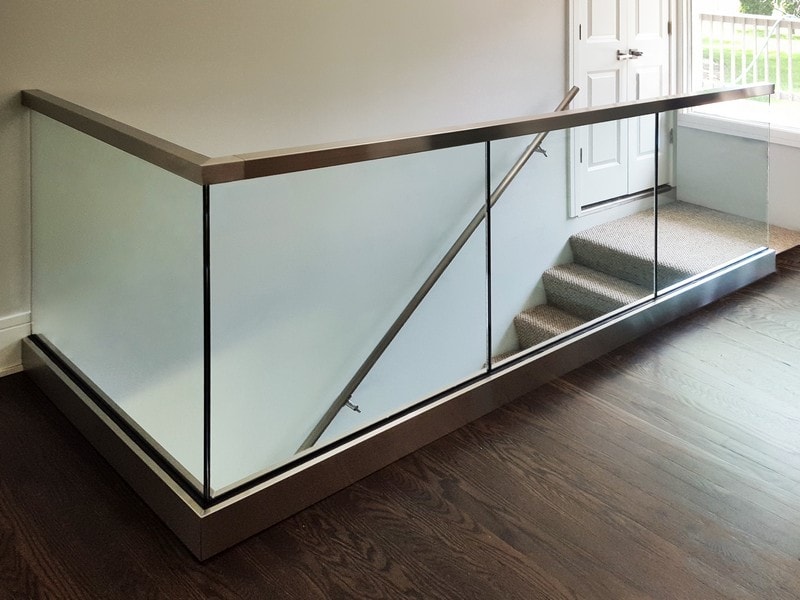 Before you plan to choose any material for your railing, look at the benefits of installing a glass railing in your home or office.
Glass railings are affordable – When compared to other options available in railings, glass railings are the most affordable ones. Thus, you can add the charm of glass to your home at pocket-friendly prices.
Glass railings provide a clear view – As glass railings are transparent, they present an unobstructed view of the surroundings and let you enjoy the outdoors scenes while staying behind the glass walls. If you are one of those who love to have a cup of tea while watching the excellent view of a stunning cityscape, then glass railings are for you.
Glass railings are easy to install – Glass railings are extremely easy to install, and thus one can go for DIY. If you are not sure about handling the glass carefully, it is suggested to hire professional glass railing installers.
Glass railings offer more space – Glass railings give a feeling of more space and freshness. It helps to lighten the house by spreading the light rays falling over it. Experts suggest that smaller homes should install glass railings so that they appear larger.
Glass railings provide weather shielding – The best part about having glass railings in the home is that they act as a barrier to rain, wind, and cold, still allowing you to enjoy the pleasant weather and scenery outside.
Glass railings are durable – Glass railings are made of toughened tempered glass and thus can withstand all kinds of damage. They are not easily breakable and can

retain the shine and classy look for a long time

.
Glass railings are customizable – As glass can easily be customized, so you can get the glass railings as per the requirements and structure of your home or office. You can even choose different tints like brown, grey, bronze, etc. Additionally, they can also be customized to get privacy.