A majority of our population spends most of the time at work. Thus, it is crucial that the workplace is hygienic and clean and has a good indoor air quality to keep the workers healthy. Considering that, many offices use cleaning services to keep their surroundings dirt-free.
However, these services are limited to dusting, quick-vacuuming, and removing trash. There is hardly any way to remove the harmful allergens, mold, and other pollutants from the furniture that later becomes the cause of workers' severe health ailments. Due to this, basic office cleaning has become a thing of the past and given way to deep cleaning and sanitizing services in the market now.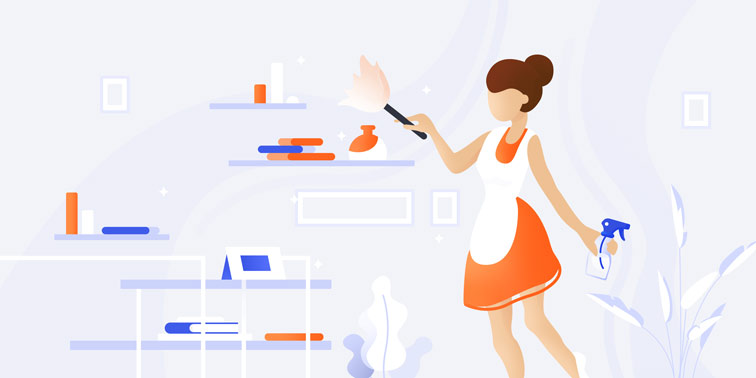 Deep office cleaning and janitorial service providers work out on every nook and corner and ensure a healthy and clutter-free space for your facility, staff, and visitors. They are the ones that encourage the workers to maintain good sanitation habits for better productivity and enjoy a germ-free life.
Here are four huge benefits of hiring deep commercial cleaning services for your business –
Professional and Clean Premises
A properly maintained workplace is an expression of professional values. It shows how much you care for your organization, workers' safety, and customers' experience as a whole. Offices with dirty reception areas, stained desks, and dust carpets are, of course, not the way to leave impressive first impressions or good for the people working there. But, with deep cleaning, you have a fresh-smelling office that is not only hygienic but also an excellent tool for marketing your business.
Healthy and Safe Surroundings
Keeping in mind the hazardous respiratory issues that lurk around in dirty offices, proper cleanliness must be maintained there with the help of non-toxic cleaning products. That will help improve indoor air quality and eliminate allergens hidden in the vents and other corners of the office. As a result, you will have cleaner and mess-free surroundings and lesser chances for spreading viral illnesses in the workplace.
Reduced Sick Leaves
When you sanitize your office, the germs and bacteria are eliminated from the core, and virus spread is reduced drastically, especially in the shared areas such as the bathroom and pantry. This way, you successfully minimize the spread of various illnesses and allow your productive employees to remain healthy and fit, take fewer sick leaves, and perform to their best capacities throughout the year.
No In-House Cleaning Hassle
With deep office cleaning experts by your side, you can easily overcome the hassle associated with regular cleaning, maintenance, and fetching of resources. You no more have to panic about who will do the job and how often the cleaning drive will happen. The deep cleaning staff will come to your office as scheduled and leave only when the desired results are achieved. Not just this, the service provider will also send you a replacement immediately if any of the cleaning team members are unwell or on leave.